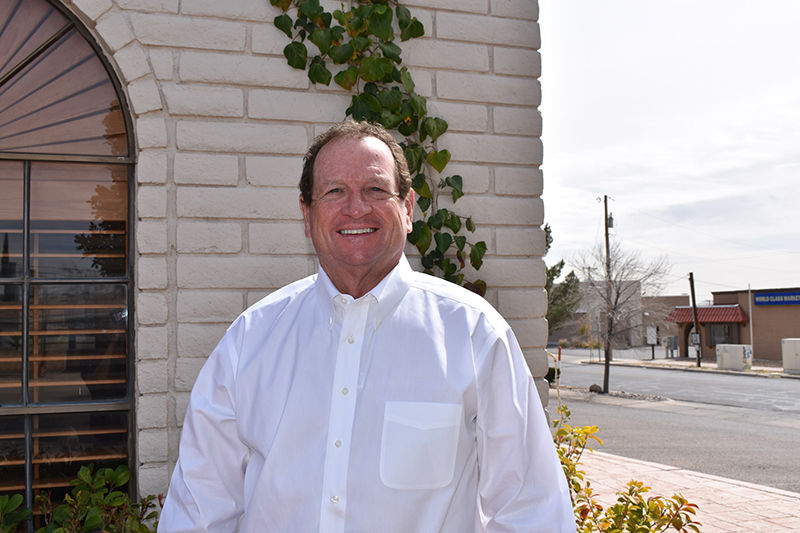 David S. Wilbanks, DDS
Exuding compassion and dedication, Dr. Wilbanks's primary goal as an orthodontist is to foster an environment of expertise and enthusiasm that enables himself and his team to exceed clients' expectations when creating healthy, beautiful smiles. He strives each day to be not just a skilled orthodontist but also a caring neighbor that his patients can trust. This neighborly mindset largely comes from him being a product of El Paso. Dr. Wilbanks grew up 3 miles from where he currently lives and works, and he prides himself in being a trusted and philanthropic member of the community. He has been providing incredible orthodontic care for over 40 years, and he has been at his current office since 1979, making him a well-established and respected source for top-quality ortho care. Dentistry also runs in his family. His father was a general dentist in El Paso, and Dr. Wilbanks began working at his office in high school. He enjoyed the way his father helped people, and he knew that he wanted to do the same.
Dr. Wilbanks earned his dental degree from Baylor College of Dentistry in Dallas, Texas in 1973. He then went on to complete a two-year residency in orthodontics at Emory University School of Dentistry in Atlanta, Georgia in 1975. He is committed to staying well-informed and up-to-date on the latest advancements in dentistry, taking two to three orthodontic-specific continuing education courses each year. Dr. Wilbanks is also a member of the Thunderbird Study Club, where he completes monthly continuing education with El Paso's top dental practitioners from all specialties. This study club allows him to collaborate with dentists on more complex cases.
Dr. Wilbanks is a proud member of the American Dental Association, has been nominated for "Texas Dentist of the Year" multiple times, and is involved in a number of professional organizations, including:
El Paso District Dental Society
Texas Dental Association
American College of Dentists
International College of Dentists
American Board of Orthodontics
American Association of Orthodontics
Southwestern Society of Orthodontics
Dr. Wilbanks has also taken part in advisory roles for many community organizations, including:
El Paso Child Welfare Board
Sunturians United Way of El Paso
Sun Bowl Basketball Committee
El Paso City-County Board of Health
Dr. Wilbanks has three sons – Luke, Ben, and David – and four grandchildren – James, Ada, Connor, and Blake. In his free time, he loves playing golf and tennis, doing yardwork, and oil painting. In fact, two of Dr. Wilbanks' sons built his new office sign, and Dr. Wilbanks painted it himself. You can also find Dr. Wilbanks at Chihuahuas and UTEP games, supporting the community's local baseball, football, and basketball teams.